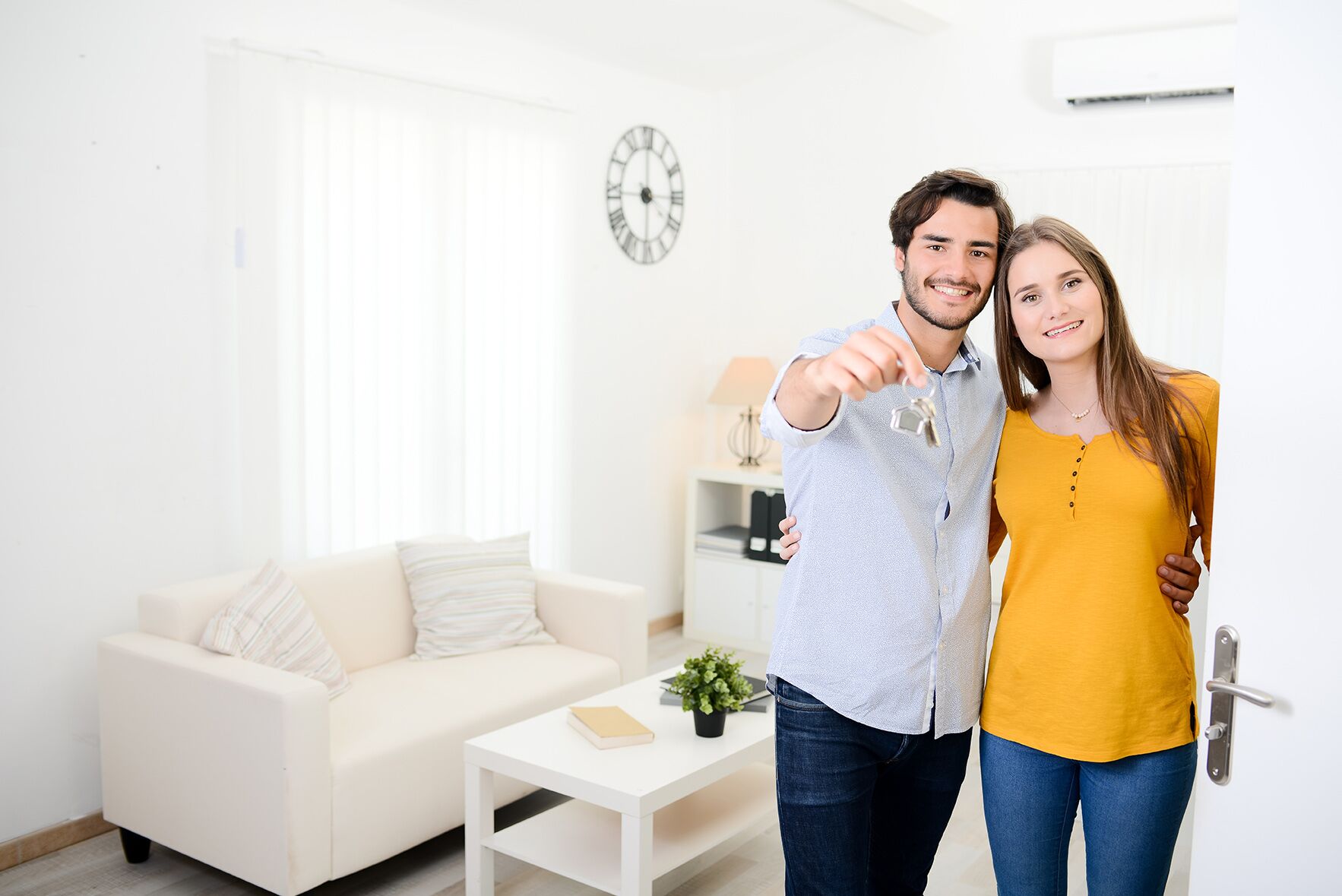 First Time Homebuyers
Buying your first home is an incredibly rewarding experience. The transaction process is complex, but you can trust Keyes and our expert Realtors® to simplify it for you. More importantly, we will guide you every step of the way; making sure to transparently present information that will help you make informed decisions. Our goals for you are peace of mind during the transaction and a dream home at the end of it.
Here's what your journey home will look like:

Decide to Buy
Just by reading this, you are taking the first step in the transaction process. Learning if it's the right time for you to buy your first home is always a good first step.

Hire a Realtor®
Every Realtor® isn't the same. We equip each of ours with the latest in industry tools and technology and over 90 years of experience in the South Florida market, preparing them for any situation.

Secure Financing
There are many options for obtaining a mortgage loan. Your Realtor® and their mortgage partner will work with you to determine the best one for your situation.

Find Your Home
There are tons of homes out there, buy a great Realtor® will help you narrow down your search to homes that fit your life AND your budget.

Make an Offer
The list price might not reflect the true market value of the home you want. Your Realtor® will work with you to come up with an informed, well-priced offer.

Perform Due Diligence
Your Realtor® will make you aware of any needed improvements or challenges that may arise before you complete the purchase.

Close the Deal
Keep your finances steady during the process. Your Realtor® will make sure you have paperwork filled out correctly and guide you through the transaction's closing.
Protect Your New Investment
Once you have purchased your home, take care of it (and it will take care of you).
WHAT YOU NEED TO SECURE FINANCING
Different lenders need different documents, depending on their lending criteria. Below is a list of what you will likely need available during the application process.
Pay stubs for each applicant reflecting a minimum of 30 days of income.
Names/addresses of employers during the previous two years.
W-2s for the previous two years.
One or two (or more) years of tax returns.
IRS Form 4506-T or 4506T-EZ
Two or three (or more) months of bank statements.
If you have other forms of income or are self-employed, you will need to provide proof of income. Your lender will also request information on outstanding debts like auto or student loans and credit cards. As they review your application, your lender will likely request other documents.
What is the difference between pre-qualification and pre-approval?
Many lenders use these terms interchangeably, but what you provide for a pre-qualification and pre-approval may differ. Either way, it is important that you and your Realtor® position you to show sellers that you will be able to secure financing once you enter into a contract to buy their home.
Pre-qualification usually requires that you supply your income, assets, debts and credit score to a lender, but doesn't require full documentation of your financial history. This means that they won't check the full accuracy of what you report. Pre-approval requires this documentation to verify that what you report is correct. It will also often require a credit check and corresponding hard inquiry on your credit report.
Because of this, pre-approvals may be seen as a more definitive ability to get approved for a mortgage. If you report your financial history accurately, a pre-qualification will report the same or similar amount when it comes to the loan a lender will approve.
Either way, once you receive your pre-qualification or pre-approval it's important to make sure you don't do anything that will negatively affect you when it comes time to officially apply for financing.
Your situation is unique. If you are seriously asking yourself this question, chances are, probably! To find out definitively, let's discuss your situation and whether it's time to start the homebuying process.
Lenders now accept a down payment as small as 3% of the loan value. The traditional 20% down is no longer a deal breaker. In some cases, you may even find a seller willing to pay the closing costs. Some traditional loan options are below.
Long-term, there are few occasions where renting is better than buying. A homeowner has access to tax benefits and other financial advantages while also having greater opportunities and a sense of pride when it comes to the home itself.
You can typically deduct mortgage interest and real estate taxes. There are other tax breaks based on location and situation that we can discuss in more detail during the transaction process.
Fixed rate loans feature affordable, competitive interest rates that help keep costs low for buyers with straightforward loan terms and paperwork. Your interest rate will remain the same for the entire term of your mortgage.
These loans generally have the lowest beginning rate. They will have a set period where the interest rate is fixed, then increase to a rate cap after that time. If you want to save interest up front for other costs or plan to sell your home before the rate adjusts, this could be for you.
These government-assisted loans offer lower down payment options for borrowers with less than perfect credit. This makes them appealing for many, but you may have to pay mortgage insurance over the life of the loan.
There are many other loan programs available. Let us connect you with our mortgage partner to find the one that fits you.